Shopping Cart
Your Cart is Empty
There was an error with PayPal
Click here to try again
Thank you for your business!
You should be receiving an order confirmation from Paypal shortly.
Exit Shopping Cart
The New Millennial Gay Experience
Being gay in our emerging new world
| | |
| --- | --- |
| Posted on June 20, 2013 at 11:05 PM | |
By Andy Nemec
How did we come to call ourselves "Gay"?
Interesting question, isn't it? Those of us who know we're gay in the modern age don't give much thought to why we say "Hey, I'm gay!" The names we are known by are important to a lot of people, particularly those of us in a minority group. It's part of our identity and culture. However, we might not give too much thought to how we got those names.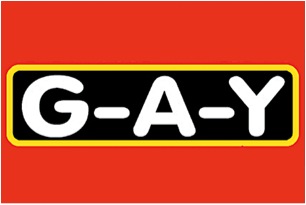 Terminology is part of not only identification, but can often help to solidify a community - a rallying point, if you will. In the 1960s for example, African-American people discarded the terms "Negro" and "colored," embracing the term "black" - not only as a descriptive term, but as an identity. The clinical "Negro" and the disparaging "colored" were terms assigned by white people. "Black" came to be a self-owned identity born of activism (e.g., "The Black Panthers").
It also happened for us gay people. In the late 1960s, the term "gay" came into wider usage. At that time, the term "homosexual" began to be seen as a pejorative term. Yes, it was descriptive. Yes, it was accurate - as far as it went. But it also was clinical and was an incomplete descriptor of who we are. It implies that we are all about sex, and that there is little or no depth to us as people. "Homosexual" is still used in that manner by those who wish to deny us our rights, to demonize us and to segregate us from the rest of society. Just as in the case of other minority people, we needed a new name and "gay" became that name.
But just how did the term "gay" come to be? The truth is, nobody really has a definite answer. But there are a couple of popular hypotheses.
One origin story is that "gay" is an acronym for "good as you." It does make some sense. That is certainly the theme for the gay social justice movement of the 1960s, when the term first came into wide usage. However, the term pre-dates the "Gay Liberation Front" days. It's likely that "good as you" is a wonderful coincidence.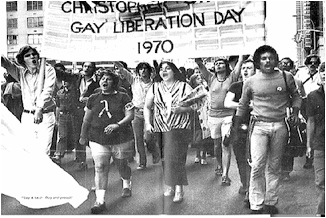 The word "gay," of course, has more than one meaning. The original meaning - carefree, happy, festive - also developed a sexual connotation sometime in the late 19th and early 20th centuries. At that time it applied mostly to heterosexual people who led carefree lives and perhaps were sexual adventurers. The word was also associated with female prostitutes. Near the end of the Victorian era, the 1890s saw a time of increased sexual freedom, the "Gay 90's." While those days were certainly not as free as the sexual revolution days of the 1960s, folks in those days did know how to party.
Sometime in those years the word "gay" somehow also began to be associated with femininity, perhaps because of its earlier association with female prostitutes. If you consider that the common perception of gay men included an affinity for activities such as "drag" performance and campy cross-dressing (not to mention that male homosexuality was misunderstood as "wanting to be a woman") you can see how the word could possibly have evolved to signify male homosexuals.
Throughout history, before much was understood about alternate sexuality, gay people were generally forced by social pressure to live secret lives. They could not share their identity with family, friends, or co-workers. It was a time of "the love that dare not speak its name." One never knew who was "one of us," or who meant to do us harm.
An interesting anecdote has the term "gay" coming into usage as a code word in the 1920s or 1930s. In social situations, particularly nightclubs, speakeasies and taverns, the term "gay" was put into conversation as a test to see if a person of the same gender perhaps wanted to engage in a sexual encounter. It was a safe word, and could be interpreted in two ways, having a "straight" meaning as well as a covert one. One would say something like "I'm feeling rather gay tonight." If the response was something generic and passive, then it was safe to assume that there was no interest and the person being approached was none the wiser. When the response was "Yes, I am feeling gay tonight, too" (along with that "knowing smile"), then it was reasonably safe to assume that the person was "one of us."
While there is no definitive answer as to where "gay" came from, it seems to me that the last explanation makes the most sense. Language evolves, and this could be one example of it doing so.
But if you're looking for a clear-cut answer, you may be disappointed. The truth is that nobody knows for sure. But we do know one thing - it sure beats "homosexual."

Categories: History Lessons
/