Shopping Cart
Your Cart is Empty
There was an error with PayPal
Click here to try again
Thank you for your business!
You should be receiving an order confirmation from Paypal shortly.
Exit Shopping Cart
The New Millennial Gay Experience
Being gay in our emerging new world
| | |
| --- | --- |
| Posted on December 4, 2013 at 11:40 PM | |
When Glee premiered in 2009 it seemed like a breath of fresh air. It had a skewed sensibility, interesting characters, and a lot of good music. For gay people it had an outsider's outlook, focusing on characters who were anything but the popular kids in school. Each slushy in the face, each toss into a dumpster, resonated with viewers who had often felt like outsiders themselves. For many people the icing on the cake was Kurt Hummel, closeted at first, but then increasingly out, proud and glorious.
It's hard to believe, but the show is now in its fifth year, and a lot has changed. The glee club kids are now popular, being gay in school is a natural thing, there are a multitude of new characters. So how do we feel about the show today? What follows is part one of a two part Glee roundtable discussion, where five once and/or forever Glee fans answer a series of six questions about the show. In addition to me, three participants are contributing writers for this site, and the fifth, Emilie, has been invaluable with her editing help, especially on the history pieces.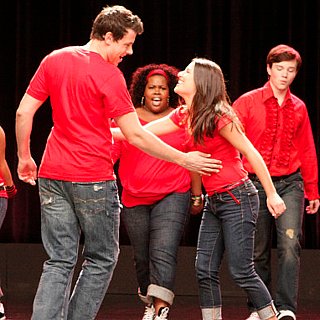 The participants:
Paul Johnson - a high school student formerly known on this site as "Lucas Butler"
Farid-ul-Haq - a graduate student from Pakistan, and author of a series of YA novels, including "The Somerville Mysteries"
Dback - a writer known from TheBacklot.com, who has a newly completed novel being shopped to publishers
Emilie - known on the site as "neyronrose," an editor with an impressive knowledge of all aspects of LGBTQ history
Dennis Stone - me!
So let's get started.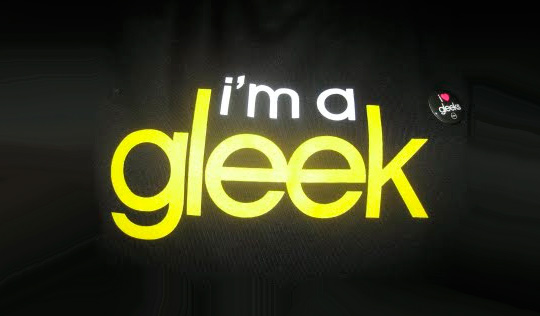 Glee is now in its 5th year. How has it evolved over the years?
Farid:  Wait, what?! Glee has evolved? I thought it had devolved. Once considered as something fresh, new and controversial - helping bring LBGT, bullying issues, etc. into the light and giving TV a new direction - since season 4 it has become a shadow of its former self. Season 5 seems determined to make jokes about its own storylines. Yes, it makes for a few laughs, but it also highlights how weird the show has become. I still remember the season 1 days. All the new characters, the diversity, the outcasts coming together because of their love of singing. The show did evolve in its early seasons. It tackled a lot of issues. But somehow the core meaning of what the show was about was lost as it went on.
Emilie:  It started out with more focus on Will, and shifted focus more to the kids. It went from the original few kids being extremely unpopular and the popular kids losing popularity when they joined New Directions to glee club being more tolerated. There's still bullying at McKinley, but the fourth season New Directions bonded to a large extent.
Dback:  Glee started out as Mr. Schuester's story, and as a satirical look at a bunch of "outsiders" coming together via music to help them cope with their bumpy personal lives. At various times, it's still been Will's story, but also Kurt's story, Rachel's story, and Finn's story. The ironic thing is, as the kids from Glee have left high school and started actively pursuing adulthood, there's been a slight disconnect with the "new" kids and the show's roots. Even though the Glee kids once performed a song called "A Loser Like Me," the days of slushies are long-gone—they're champions now, and everyone knows it. So the show keeps trying to use the new kids in various scenarios that, even though they're supposedly fresh, they don't always seem to be.
Paul:  When Glee began, it had something to prove. Telling stories in a format virtually unheard of for TV, Glee needed to demonstrate its ability to tell interesting, original stories through the natural and necessary presence of music. That worked great for the original 13-episode half-season. Then the worst thing possible happened to Glee: It got bulletproof. An instant pop culture phenomenon, its stars appeared on covers, its episodes were selected for Emmys, and its ratings secured its presence for years to come. Glee returned from a hiatus with a tribute episode devoted to repeating Madonna songs for cash, instead of naturally progressing their own story lines. Ryan Murphy never looked back.
Dennis:  I usually agree with Paul's opinions, but my view of Glee's evolution is virtually the opposite. I thought the show was having trouble finding its way during the first half of the first season, and then put it together during the second half of that season. It then flowered for seasons two and three, before stagnating in seasons four and five. When it started it was too much like a traditional show, with traditional storytelling. It took awhile for the glorious Glee "alternate universe" to settle in. It's still wonderfully loopy, but it's less compelling.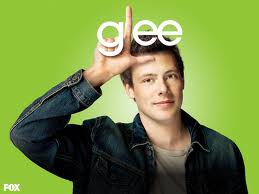 Everyone talks about the "bad" or inconsistent writing. Do you agree with that common criticism?
Dback:  The inconsistent writing is a given; Sue Sylvester even made a joke in last week's episode about the "Wonder Woman jet" or bullet train that seems to exist between Ohio and New York. Plot points appear, then aren't ever referenced again. But the actors give the show credibility—they sell every scene they're in, and they make the reality of the show work. Also, Glee takes place not exactly in reality, but in a heightened reality (in the real world, obviously, people don't just burst into song), and so the slightly off-kilter plots and what not are accepted as part of the package.  
Emilie:  I don't think the writing is bad. There are a couple of episodes I've really disliked. "I Kissed a Girl" was one, with the focus on Finn instead of Santana. But I enjoy at least parts of most episodes. They may bring up a topic and then come back to it some episodes later, but that doesn't necessarily mean they've forgotten a topic. Characters remember what happened seasons ago. There are little moments of continuity throughout.
Dennis:  I completely disagree with the "bad writing" premise. Viewers take the show way too personally, and so they have precise opinions of how characters should act. When they don't act in the way they want – especially when their favorites show flaws or suffer failure – they blame the writing. The biggest misconception of the show is that it has poor or inconsistent writing. In my opinion it's generally quite brilliant, and consistently so.
Farid:  Well, when Glee does a good episode, it really does a good episode. However, such episodes began to get less and less as the series went on. I don't know how things are done in the writer's room. From what I can tell, they know where the season will end and which episode will be about the Nationals. Other than that, I guess they just try to figure out how to add in songs which they think the audience will like. I wouldn't say that the writing is too 'inconsistent' but a lot of storylines feel random and are left forgotten after a while. Anyone remember the Ryder/Unique "catfish" storyline? It still hasn't come up again. And characters seem to do a 180 when the show requires it: Exhibit A: Kitty. She's become way too nice and I don't know why. And don't even get me started about Tina.
Paul:  Glee is best enjoyed if you view every episode as taking place on a similar yet distinctly different Earth. There are certainly good scenes and episodes scattered throughout the show's existence. However, an attempt to fit all of these wildly incongruent events onto one credible, linear timeline inevitably results in frustration. Additionally, those good scenes are buried under two to seven hours of tribute episodes, subpar repeats of old scenes you used to love, and at least one incomprehensible love triangle that will show up once and never be mentioned again.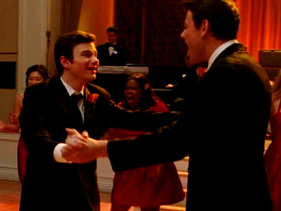 This year the show has split its focus between Lima and New York. What do you think of that? How would you handle that if you were in charge of the show?
Emilie:  I wasn't that interested in the "newbies." I liked Unique, and was somewhat interested in Jake, but didn't care much about the other new New Directions characters of the fourth season. I'd like more focus on New York once there are more characters there. I *always* want focus on Kurt. If I were in charge, there would be less of Rachel and Santana. I accept that Rachel is supposed to be annoying, and she does it well. I think that Santana is verbally abusive. If she'd be less so, I'd like her more. I like that they found a way to follow some of the original students who graduated. I won't have much interest in Lima once the current seniors graduate. I wouldn't phase out Lima completely, but I probably wouldn't have too much focus on it.
Paul:  What Glee should have done is to begin introducing 2-3 new characters every year, beginning with season two. That would have allowed them to cycle a few kids in and out every season, a la Degrassi: The Next Generation. Instead they waited until one episode after their original cast graduated to introduce 5 new students all at once. This provided an extremely convenient jumping-off point for viewers to quit watching, while encouraging those who stayed to view "The Originals" and "The Newbies" as two incongruent classes, with severely differing levels of character development.
Farid:  Now that's a question everyone has an opinion about. At first I didn't have a problem with it. But the new characters were way too similar to the old group and that's what put me off. It felt that they were repeating the same storylines with the new characters, and everything felt recycled. We grew up with the characters and a lot of us wanted to see them tackle problems outside of school. If I was in charge of the show, and I had to show Blaine and the rest graduate, then at least I would've tried to introduce new characters that weren't version 2.0 of the original cast. Right now I don't like the Lima and NY split thing. Whenever the show turns to NY, I begin to imagine the incredible show we could've gotten. No Lima for me please.
Dennis:  I like Paul's idea of introducing 2-3 new characters a year, and graduating 2-3 others. There was an episode in the middle of the series where Mr. Schue talked about the reality that high school goes fast, and relationships don't last very long. That's how the show should treat its characters. It would probably be too risky since it would alienate viewers who loved the departing characters, but if done right it could work. And Glee likes to push the envelope of how things are usually done. With that in mind I'm going to offend most everyone and say that New York should be jettisoned rather than Lima. The glee club is in Lima, and this is a show about a glee club. Stories from New York should be in an entirely different show, if the network thought it could succeed. Neither set of characters is being done justice with the current split. But yes, I know that if Kurt left the show so would many viewers.
Dback:  Something "Glee" has been very good at—and the show really doesn't get enough credit for this—is introducing characters who seem to be "types" and then giving them depth, complexity, and poignancy. You'd never have known from the pilot that Kurt, Santana, Artie, Mercedes, and later some of the "newbies" (Sam, Unique, Marley) were going to have the impact and grow in the way that they did. I think the show has done a pretty good job at bringing in old Glee-clubbers for a couple episodes here and there so we see how they're doing, while keeping a larger eye on Kurt, Rachel, and Santana. However, I do think the show needs to be careful about the stakes—it's probably just my perspective, but it seems when New York has really juicy stuff happening, not much is going on in Lima, and vice-versa.
Originally the entire roundtable was going to be one article, but as you see doing just three questions got long. Here are the questions for part two:
1.  A lot of viewers seem to have a clear favorite between Kurt and Blaine. And often dislike the other, sometimes passionately. So, are you a Blainiac or a Kurtsy?
2.  Do you think Blaine and Kurt are right for each other? And should they get married?
3.  Next season is supposedly the show's last. How do you want that season to unfold, and how do you want it to end?
Categories: Other Voices
/