Shopping Cart
Your Cart is Empty
There was an error with PayPal
Click here to try again
Thank you for your business!
You should be receiving an order confirmation from Paypal shortly.
Exit Shopping Cart
The New Millennial Gay Experience
Being gay in our emerging new world
| | |
| --- | --- |
| Posted on February 5, 2014 at 12:30 AM | |
By Farid-ul-Haq
I enjoyed this week's episode. Yes, Ian hasn't returned but the other characters are still holding my interest.
Frank and Samantha
It was fun to see how Frank decided to get the $150,000 needed for the liver transplant with the help of Carl, and how Samantha didn't turn out to be a viable donor in the end. I wasn't expecting her to find out about Frank being her father so soon. I also wasn't expecting her to be warm towards him after the revelation. I think the writers have something in store for us with their relationship. I'm waiting to see when she'll be introduced to the rest of the Gallagher family, and how that will affect her acceptance regarding Frank. I don't feel sorry for Frank one bit. Even if he seems to care for Samantha and Carl, I just know he will leave them as soon as he finds someone else to use.
Fiona and her downward spiral…continues
Fiona seems to be craving chaos in her life. Now that she can't get it from home, she seems to be attracting it from the outside and cheating on her boyfriend/boss with his brother is giving her just that. I just know Robbie and Fiona aren't going to last. Robbie seems to be the kind of character who is trying to find a way to hurt his brother and he isn't hesitating to use Fiona for his own gain. I just hope Fiona sees sense and tries to mend things before it's too late.
Debbie and Peer Pressure
The season has given Debbie a lot to work with, and the actress is handling the material successfully. I feel the writers have done a good job trying to get a message across through Debbie's character. Maybe it will tell other young girls not to have sex just because they feel pressured into it by their friends or the media. I let out a breath of relief when I saw Debbie realizing that she wasn't ready to lose her virginity just yet.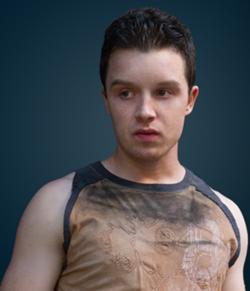 Mickey Milkovich (Noel Fisher)
Mickey's new business
Last episode was quite dark for the gay character Mickey. It really showed how much he missed Ian. That's why it was good to see him busy with other things in this episode. I enjoyed watching him rally his wife and her prostitute friends away from their pimp because they weren't getting paid enough. Mickey also struck up a partnership with Kevin, who runs the Alibi Room and ended up being responsible for a group of prostitutes. As long as it keeps Mickey away from falling into the deep end and internally hurting himself because of missing Ian, I am fine with anything he does.
Lip also had a brush with some military officials this week. Here's to hoping the fake ID thing comes to an end and we get to see Ian again!
Categories: Other Voices
/