Shopping Cart
Your Cart is Empty
There was an error with PayPal
Click here to try again
Thank you for your business!
You should be receiving an order confirmation from Paypal shortly.
Exit Shopping Cart
The New Millennial Gay Experience
Being gay in our emerging new world
| | |
| --- | --- |
| Posted on November 28, 2014 at 2:55 AM | |
Last year at Thanksgiving I wrote a long piece about listening to the 18-minute song "Alice's Restaurant" by Arlo Guthrie, recorded in the late 60s. The song has become something of aThanksgiving tradition on many radio stations because the story told began on Thanksgiving. The song was playing as I drove to my brother's house for Thanksgiving dinner last year, and I wondered if they would bleep the word "faggots" at the end. I was pleased when they did NOT censor it. Read the original article to understand why. I just re-read it myself, and with all lack of humility I think it's one of my better commentaries!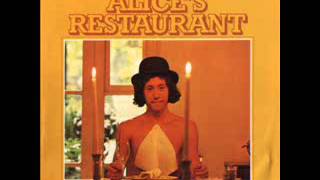 This year I had just started driving to my sister's for dinner, and while fiipping through stations encountered the song again. It had literally just started, and since the drive is about 20 minutes the timing was almost perfect. I'm not making this up! It happened exactly that way. Once again I wondered how this station would handle "the word." It was a different station from last year. This was the station that broadcasts Minnesota Twins baseball games, and plays mainstream rock the rest of the time. Overall it's a more conservative station than the publicly affiliated one on which I heard the song last year.
As I listened to the song I was reminded again of how brilliantly structured it is, and how hilarious some of the lines are. Eventually we neared the end, and I was ready for "faggots."  It never came; the word was simply removed from the song. I felt a visceral sense of disappointment.  I WANTED to hear the word. Again, read last year's story to understand why I feel that way.
On another note, I saw an interesting statistic in the current "The Advocate."  In 1991 there were 49 openly gay elected or appointed officials in the entire country. Today there are over 500!  That is phenomenal. What it means is that we have won the war here in the United States. There are still battles to be fought and won, as in most wars where the losers fight on for awhile after it's obvious who will emerge victorious. THERE IS NO GOING BACK. Lots of gay people haven't realized the reality of this wonderful situation. I keep hearing people say "we can always go back to the dark days."  No, we can't. Social evolution doesn't work that way for issues like this. This issue is even more guaranteed to not go back than some. In our case the problem has been ignorance, or willful misinformation, or ingrained beliefs and feelings from childhood. Knowledge learned can not be unlearned. Misinformation once corrected can never again dominate. Ingrained beliefs once overcome by time and thought and social movement will not reassert themselves. Bottom line:  WE HAVE WON. 
And don't tell me about the lastest gay beating or pronouncement by Pat Robertson. As awful and despicable as those types of situations are, they are the dying bleat of a doomed outlook. The death throes of an increasingly discredited world view.
I hasten to add that I am talking about the United States. There are many countries and regions of the world still living in what I would call the "dark ages."  Russia, Uganda and several others leap to mind. Even for them it's just a matter of time, but who knows how long that time will be. In the meantime the lives of our brothers and sisters in these parts of the world are often absysmal, and we in America or Europe or other places should never forget about them.
But the social evolution in the United States has been stunning in its breadth and swiftness over tha past five years. As I've said before, I grew up in a much different time, and we could only dream of the possibility of a world like this. And so today, on Thanksgiving, as a gay man I am happy and thankful and hopeful.
Categories: The Blog
/