Shopping Cart
Your Cart is Empty
There was an error with PayPal
Click here to try again
Thank you for your business!
You should be receiving an order confirmation from Paypal shortly.
Exit Shopping Cart
The New Millennial Gay Experience
Being gay in our emerging new world
| | |
| --- | --- |
| Posted on February 21, 2016 at 12:05 AM | |
By Dennis Stone
So when did disco die as a meaningful musical expression? What event marks the beginning of the internet age? When did Madonna become irrelevant? Great minds have pondered and argued these and other milestone issues. People like to point to specific beginnings and endings of important cultural movements.
As a history buff who believes that much of our modern world – from rock music to the civil rights struggle to space exploration to the beginnings of the gay liberation movement – originated in the 1960s, my favorite milestone question is: when did the 60s end? It certainly wasn't December 31, 1969. Some people think it was the disastrous Altamont music festival. Others think it was the Charles Manson murders. I would personally vote for November 7, 1972, the day that Richard Nixon demolished George McGovern to be re-elected president. The 60s were in tatters by then, but young people still retained some hope of changing the world and ending the Vietnam war. The election crushed the last of those hopes.
How about the new millennial gay experience? As readers of this site know, that's my term for the new world in which we gay folk are broadly accepted across society without a whole lot of fuss, and where all things gay are increasingly visible. It's also the world in which many of us see being gay as just one part of a diverse whole, rather than the overly dominating essence of our being. That world has been slowly evolving for a long time, but it has burgeoned over the past few years. Is there an event we can point to as representing the beginning?
For me that moment is the evening of May 19, 2009. That was the night that "Glee" premiered. In that first episode our favorite gay teen Kurt Hummel was still in the closet, and people like him - "different" people in general, not just gay people - were still considered outcasts. There were no out kids in the school. That reflected the world in which huge numbers of gay people were living. But the presence of an obviously gay kid like Kurt represented a major change that was in its infancy at that time. Prior to Kurt, gay characters were created and presented very carefully to avoid too much of a challenge to a public not accustomed to seeing or being around out gay people. Think back to the characters we were watching:  Luke and Noah on "As the World Turns" and Kevin and Scotty on "Brothers and Sisters," for example. Guys who were indistinguishable from straight guys except for their cautiously explored orientation. No effeminacy, no show tunes, no FABULOUSNESS.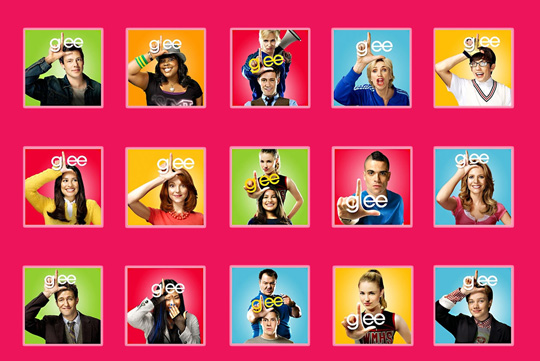 Kurt Hummel changed all that. Do you remember his dancing in black and white to Beyonce's "Single Ladies?"  Or his "diva-off" with Rachel on the traditionally female "Defying Gravity?" Or his utterly hilarious "audition for the role of kicker" on the football team?  I could go on and on.  Then there were the outfits. Oh, the outfits!  Imagine Luke Snyder trying to pull off Kurt's wardrobe choices! In the early days of "Glee" I remember spirited discussions on "AfterElton" about whether Kurt was a derogatory stereotype. Even gay people had become accustomed to the "straight acting gay" trope. Kurt does indeed display stereotypes, of course, but he also represents huge numbers of real gay people, and he transcended the stereotypes by being complex and real. 
The show also went through an evolution - or perhaps it's better called a revolution - in regards to the portrayal of how gay people fit into the world around them. In the beginning Kurt was hiding his identity and being tossed into dumpsters. But before long he was out to some fellow members of the glee club, and then out to his father, who essentially gave him the "well, duh" reaction. Father Burt was a blue collar mechanic in Ohio, but he had always known Kurt was gay, had never cared, and had always loved him unconditionally.
Soon, Kurt was out to everyone in the glee club, and then to the whole school. He then was publicly wooed by the charismatic Blaine Anderson, who flirted with him while singing a glorious version of "Teenage Dream" with his prep school "Warblers." Kurt's primary bully, Dave Karofsky, turned out to be gay himself. Dave went through a struggle, almost killed himself, but then found love and happiness. Gay people started popping up all over, from Santana to Sebastian Smythe to Spencer Porter to Adam Lambert's Elliott to Rachel's dads to several others. Then there were transgender characters Unique and Sheldon Beiste. Kurt and Blaine kissed several times. And then had sex. By the end of the series the world of Glee was a brightly colored rainbow.
There were always bumps along the way, of course.  That's how television works. More importantly, that's how life works. Things were far from perfect for the gay and trans folks of "Glee." And things are far from perfect in our new millennial gay world. But that's also true of people in general. Life can be hard, and people aren't always nice. But by the end of the series the world of "Glee" became a place where gay was almost routine, where gay people were an interwoven part of the tapestry of society, not only accepted as normal but accepted by many with a sort of ho-hum attitude. "Glee" reflected that evolution more than caused it, but I do think it played a role in that evolution. America - and much of the world - is a much different place today than it was on May 19, 2009, the day when a gay kid named Kurt was tossed into a dumpster.
Categories: Commentary
/