Shopping Cart
Your Cart is Empty
There was an error with PayPal
Click here to try again
Thank you for your business!
You should be receiving an order confirmation from Paypal shortly.
Exit Shopping Cart
The New Millennial Gay Experience
Being gay in our emerging new world
| | |
| --- | --- |
| Posted on March 3, 2016 at 8:20 PM | |
By Dennis Stone
Now that the intensity of my job and the time spent on it have diminished, I'm catching up on some reading and DVR'd television shows. In the October/November edition of "The Advocate" I came across an article by Brenden Shucart titled "What's the Use Of Being Gay?" He begins as follows:  "'Why am I gay?' The question reverberates through every homosexual at least once in his or her life."
Brenden was wrong about that.  I can honestly say I never asked the "why me" question.  As I think about it now, I wonder if I am essentially unique on that score. Does virtually every gay go through a period of wondering why God or the fates or the vagaries of gene structure chose him or her? I would think that most probably have gone through that questioning period. When one realizes the ultimate - and permanent - meaning of the feelings he or she has been feeling, one also realizes that life will be significantly different from the life of his or her peers. There will be secrets to reveal to everyone in their life, both now and throughout life. Such is reality in a world where heterosexuality is assumed. The reactions of all those people will vary, but some are likely to be negative. Other people will be accepting, or at least tolerant, but still will see your essence as foreign. Even in the new millennial gay world there will be some degree of separateness.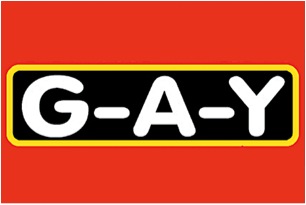 I've been pondering why I never asked that basic question at any point in my life. I think I lucked out with a confluence of factors. I was nineteen before I identified as gay, giving me a higher level of maturity and a greater independence than if I had been a teenager. I told my best friend in high school that I had gay "tendencies," but at that point I still assumed I'd end up as a straight husband and father, living out the traditional American dream. After all, that's what everyone around me did, and what everyone expected.
Second, I was then attending a very liberal college, and alternative outlooks and lifestyles were valued. In fact, the "traditional American dream" was considered a bit passe and bourgeois. I also had developed what I called a "nonconformist philosophical outlook," engendered by my discovery at the age of fifteen of the novels of Hermann Hesse and the philosophy of Vernon Howard. Hesse allowed me to not only accept but celebrate my differences from those around me. Howard helped me to see that my reactions to what happened to me were far more important than the actual events or situations, and that I had the power to learn to control or dramatically impact those reactions. And so it was that I took my dog for a walk one night while visiting my parents, came to the conclusion that I was gay, and basically said:  "cool!"
Believe me, I fully realize how lucky I was that those factors combined to make my life much easier than that of most other gay folks. But I wonder how often other gay people ask "why me?"  It's not something I've talked to other people about. Certainly most anyone who didn't want to be gay at some point in their lives would ask that. And that leads to another question. How many gay people went through a period of regret, of self-loathing, of raging against a world or a God that gave them such a lot in life? Analogous to the stages of grief, is there a common set of stages of becoming a well-adjusted gay?
I like to ask questions, and so I have one more.  I wonder if the "why me?" question will fade away as the new millennial gay world evolves, expands and finally dominates. High schooler Paul Johnson, who wrote for this site in its first year and is now in college, revealed in his writings a relatively easy coming out, with the "no big deal" reaction we're seeing more and more in the modern world. But even he had some angsty moments in his early pre-out days. Did he ever ask "why me?"  Coming out is far easier than it was for prior generations, but for most people being outside the norm of the majority in most any respect will cause some level of distress. With something as utterly basic as one's sexuality, my guess is that doubt and fear and "why me?" will never be eliminated.
Categories: The Blog
/