Shopping Cart
Your Cart is Empty
There was an error with PayPal
Click here to try again
Thank you for your business!
You should be receiving an order confirmation from Paypal shortly.
Exit Shopping Cart
The New Millennial Gay Experience
Being gay in our emerging new world
| | |
| --- | --- |
| Posted on January 9, 2017 at 10:30 PM | |
By Dennis Stone
A funny thing happened at "LGBTQ Nation" last week. The long time gay site wanted to have its readers vote for a "Person Of the Year," analogous to what "Time Magazine" has done for decades. The editorial team selected ten nominees, and then opened the voting to the public. In addition to expected nominees like the Pulse shooting victims, Ellen Degeneres, the transgender community, etc., were three surprising names: Vice-President elect Mike Pence, North Carolina governor Pat McCrory (father of the notorious "Bathroom Bill";), and Milo Yiannopoulos, bane of liberals and activists everywhere.
And the winner is….Milo! He captured nearly 70% of the vote, with Pence far back in second. The Pulse victims came in a distant third. Milo's fans obviously hijacked the poll, which, quite frankly, was to be expected. Milo mentioned the poll on his Facebook page, the far right site Breitbart did a couple of stories on it, fans discussed it on Reddit and elsewhere. A veritable campaign was mounted to "elect" Milo. And the campaign succeeded even better than the campaign of Milo's self-described "Daddy," Donald Trump.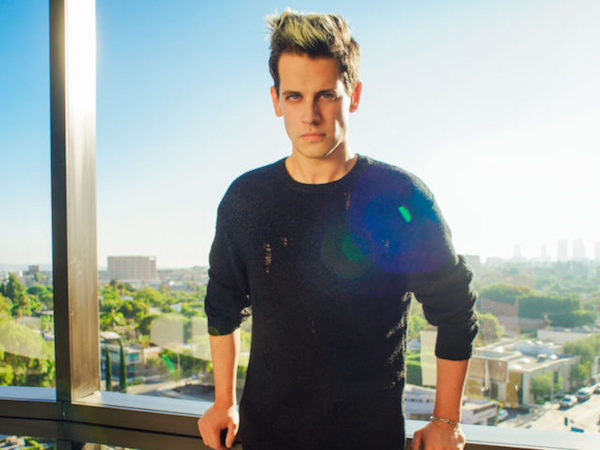 The site handled the hijacking with equanimity. They wrote a long story about the results, complete with a large, rather flattering photo of the "dangerous faggot," to use Milo's own self description. They pointed out that voting was not restricted in any way, and that Milo had won "fair and square." They announced an in-depth interview to be published this week.

 

I personally am not outraged or depressed or flabbergasted by the development. I disagree with most of what MIlo says, but I find some value in his opposition to excess political correctness (yes, kids, that is a real thing that has been increasingly a problem on our side of the political divide). I also passionately oppose efforts to stop him or other people with whom we disagree from speaking at college campuses and elsewhere. I am secure enough in my viewpoints and positions that I am not threatened by someone like Milo. And it's absurd to try to reduce him to simplistic labels like "fascist," a word that we on the left have been woefully misusing.

 

So seeing him as the unlikely winner of a "Person Of the Year" poll on a gay website doesn't bother me. Rather, I'm amused at the irony. And, though I feel a bit guilty to say this, I'm a bit amused at the wailing and gnashing of teeth by a lot of my fellow gays.

 

The one thing that does distress me is the nature of the comments that followed the article announcing Milo's win. The comments are now up to about 2400, which is FAR more than LGTBQ Nation pieces generally generate. I wouldn't be surprised if that set an all-time record for them. Quite a few Milo fans came to gloat or celebrate his victory, and engage in back-and-forth "discussion" with more traditional LGBTQ Nation readers. Here is what bothers me: the "regular" gay commenters come across as intolerant, non-thinking boobs who have nothing to say beyond invective and name calling, while the Milo fans, presumably right and far right in their ideologies, sound more intelligent and thoughtful. That totally doesn't mean I have agreement with them. I just wish "our side" didn't seem so churlish and childish.

 

A part of me wonders if "LGBTQ Nation" could possibly have courted just the result they got. Clicks are all important in the online media world, and they certainly received FAR more clicks than if they had excluded the "objectionable" nominees. Is it possible that they WANTED Milo's fans to flood the site? Not only would they get the clicks, but they'd also get added publicity. On the surface it's not good publicity since on some level it makes them look like fools. But you know what they say about there being no bad publicity. And now they'll get a raft of additional clicks when the Milo interview is posted. Hmmm…..

Categories: Commentary

0

/