Shopping Cart
Your Cart is Empty
There was an error with PayPal
Click here to try again
Thank you for your business!
You should be receiving an order confirmation from Paypal shortly.
Exit Shopping Cart
The New Millennial Gay Experience
Being gay in our emerging new world
| | |
| --- | --- |
| Posted on November 11, 2013 at 9:50 PM | |
By Paul Johnson
Taking someone's last name as your own. It's a loaded action, carrying with it thousands of years of marriage traditions. Traditionally used to signify a bride's new ownership by her husband, it's been rejected to a certain degree by modern society. Other methods, like hyphenations, have gained mainstream acceptance. Some couples skip the process entirely, each keeping their own names.
For me, though, there's no question: I am taking my future husband's last name when we get married. On one level, it's a very shallow decision. Paul Johnson is a jaw-droppingly white bread name. (Suffice it to say that my middle name doesn't do the situation any favors.) Kids at my school often joke about what names I could get married into that would somehow be even more bland: Paul Smith. Paul Miller. Paul Paulson. There are 1,143,082 Johnsons in the United States, so it's not like the legacy of my family name will be wiped out.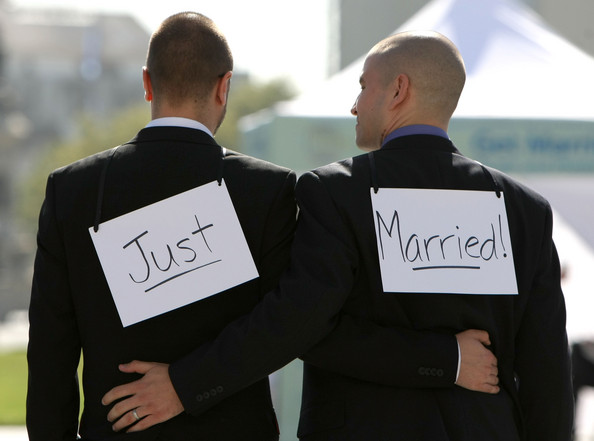 I also have my kids to consider. A hyphenated name would just be too long for them to write out on every homework assignment, check, and report from kindergarten through retirement. ("Johnson-Washington?") What if they marry another kid with a hyphenated name? ("Johnson-Washington-Moore-Carter?") It's hardly as if they need to be reminded all throughout elementary school that "Johnson" is slang for male genitalia!
Beyond that, I really do see taking someone's name as an important part of marriage for me. I believe in a more traditional view of marriage, where couples date for many years and are actually absolutely certain they want to be together for the rest of their lives before they walk down the aisle. I don't want my adult life - or my children's childhoods - to be just another divorce statistic. Marriage should only come when I am completely prepared to embrace a life spent with another person. Sharing a last name ties me to them and their family, and denotes a bond that will last beyond my current mood or phase.
Obviously, taking another family's name is not a choice everyone wants to make, but it's something that's very important to me.
Categories: Other Voices
/