Shopping Cart
Your Cart is Empty
There was an error with PayPal
Click here to try again
Thank you for your business!
You should be receiving an order confirmation from Paypal shortly.
Exit Shopping Cart
The New Millennial Gay Experience
Being gay in our emerging new world
| | |
| --- | --- |
| Posted on December 5, 2013 at 11:50 PM | |
Check out part one of the Glee Roundtable to see the identity of the five participants, and to get our insight into how Glee has evolved,  whether the writing is as bad as everyone says, and what's up with the Lima/New York split.  Part two looks at Kurt and Blaine and their relationship outlook, and then we end with our hopes for how the series will conclude next season.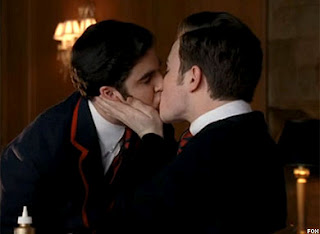 A lot of viewers seem to have a clear favorite between Kurt and Blaine. And often dislike the other, sometimes passionately. So, are you a Blainiac or a Kurtsy?
Farid:  I still don't understand why people passionately hate Kurt or Blaine. Guys! They are fictional characters. There's no reason to go to war to see who is better. As far as I'm concerned, I love Kurt. He was the first proud gay of McKinley High and we all went along with him for his rise into the confident character we see today. We felt sad when he was sad and we felt happy when he was happy. I like Blaine as well. But if I am to choose between the two, then it's Kurt for the win!
Emilie:  I like both Kurt and Blaine. I identify with Kurt, although I was never fashionable. I didn't have social skills in high school, so I was lonely and not popular, so I identify with that. I can understand why Kurt was so attracted to Blaine. Blaine has a lot of charisma, and is usually charming. He understood what Kurt was going through. The characters have their faults, but I appreciate them both.
Paul:  I lost my ability to legitimately attach to any Glee character in season two, so I feel comfortable saying I have no preference. Both Kurt and Blaine are decent and unique gay representations, if your only barometer for "positive representation" is a minority character's existence and moral impermeability.
Dback:  I think I'm a Kurtsy, though Blaine is a sweetheart. No offense to either actor, both of whom are sensational and cute as buttons, but Kurt Hummel has just had a more dramatic arc from season 1, and that's given Chis Colfer a lot more meaty material to work with. Mind you, Darren Criss is no slouch as a dramatic actor or singer/dancer, and has been bringing it hard the past 3 seasons, but I have to admit, when the show focuses on Blaine's problems back in Lima, I don't feel as emotionally invested as I did when Kurt was still at McKinley.
Dennis:  I like both Blaine and Kurt a lot. It flabbergasts me when Kurt fans hate on Blaine, and vice versa. And it frustrates me when fans become outraged when one or the other fails in some way or shows human weakness. On balance, both are wonderful human beings. If I were in their sphere (and younger!) I suspect I'd be good friends with Blaine. He does the bromance thing almost perfectly.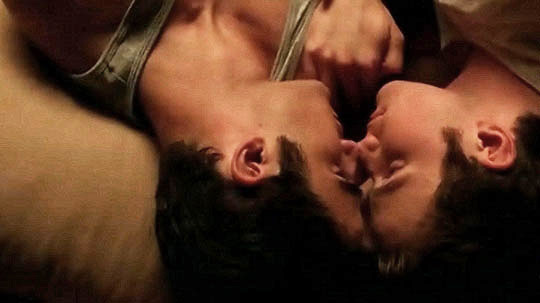 Do you think Blaine and Kurt are right for each other? And should they get married?
Emilie:  I like Blaine and Kurt as a couple. I feel they communicate relatively well for teenaged boys. They have a lot of communication issues to still work on. They have big differences in how they approach the world, and how people react to them. They're best friends and they love each other. I think they're right for each other. Yes, I think they should get married. They'll still have issues and personality differences, but I think they love each other enough to work through them.
Dback:  I do think they're right for each other—their arc seems just as valid as Rachel and Finn's was. I do think, however, that their breakup was the right thing: they were too young to be getting together "forever" while still in high school, and both of them should have dated other people before making "the big commitment." I think if Finn had lived, he and Rachel would've eventually found their way back to each other; similarly, I can see Blaine and Kurt breaking up again at some point—by mutual agreement—to go explore the world on their own, before reuniting again in their mid-twenties, this time for good.
Paul:  They're as right for each other as any other couple on Glee. On a better show, Kurt and Blaine's incapability of dealing with secrets, trust, or fears would be indicative of emotional damage and moral flaws that let us understand and empathize with them as tragically human characters. On Glee, their shallow problems and solutions just mean Ryan Murphy secured the rights to a new Katy Perry song.
Dennis:  I think they are right for each other. From the beginning they gave off the aura of soul mates, and the intensity of their love is heartwarming. Their strengths and weaknesses seem to complement each other. However, I don't think they should get married. Yet. Yes, marrying young can work, and everyone knows a couple that married young and made it work. But I know a lot more that failed. They've never lived together, and that can dramatically change the dynamics of a relationship. Move in together, then revisit the marriage idea in two years.
Farid:  That's a tricky question. If I remember right, Blaine wasn't meant to be a love interest for Kurt. Ryan Murphy wanted him to be a mentor to Kurt, but after "Teenage Dream" that changed, and the fans demanded they be together. Because of that I get the "what if?" question popping in my head. Even now I sometimes wonder what would have happened to the two characters if they were left as just friends. But, I guess, them together is fine with me. As for them getting married? I know some say that it's too soon. I get that, and I also understand that the show might want to make some sort of a point. Maybe related to "marrying young can work" or something similar. But truth be told, I'm okay with them getting married.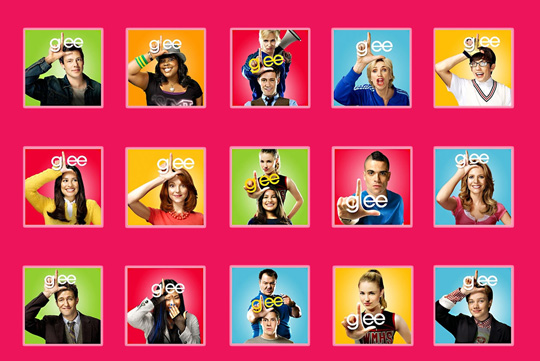 Next season is supposedly the show's last. How do you want that season to unfold, and how do you want it to end?
Paul:  I truly wish Ryan Murphy would pick one major arc or moral development for every main character - and then use his remaining two seasons to slowly and sensitively display how each week's shenanigans cumulatively drove at least one character towards where they needed to be at the end of the series. A few characters would ultimately find success (or satisfaction) in show business. Several others would discover their passion in other areas of the arts. At least one would figure out that Glee club was never where they were meant to be, and reluctantly leave the club to join a Science Bowl where their personal talents could truly shine. Because this is actual Glee, however, I expect every character to receive a full two seasons worth of massive personal changes every episode, with no clear path from one week to the next.
Farid:  Even though I don't love the show anymore I don't want it to end. It's been a part of my life for so long and there is a lot that can be done with the characters. (Hmmm, maybe I do still love the show?). If season 6 is indeed the last season then I would like to see Blaine moving in with Kurt and his friends, or the two of them getting their own place. I also want Mercedes and Quinn to come back. I want Rachel to find happiness, though probably not find a love interest too soon. I will be fine with her finding fulfillment in her work. She needs time after Finn's death. I would like the show to come back after a year or two (jumping some more years into the future in the story timeline) and reinvent itself as a musical comedy about a group of friends trying to tackle problems related to growing up and show business.
Emilie:  I want for the characters to have their obstacles, but ultimately I'd like to see them having successes. With Finn's death, I'm guessing that Kurt or Blaine will become the lead male character. I'd like to see the show end with Kurt and Blaine's relationship on a good note.
Dennis:  I would have Blaine move to New York, and I would then explore their relationship, including some roadblocks. I would bring in a carefully considered small group of new Lima kids with NEW stories to tell. And I would dive head first into telling Unique's story. At the very end there would be a musical montage set in the future, with humorous and/or inspiring updates on what has happened to each of the major characters. Perhaps "Don't Stop Believing" would be the song, to keep in touch with the past. One by one we'd have one last look at our favorites, and feel good knowing that, each in their own way, the outsiders had all made it.
Dback:  As I said in the first question, the show originally seemed to be Will's story. Then it was Rachel's, then Finn's, then Kurt's, etc. I don't know how the end will unfold—though I suppose Kurt and Blaine will get married somewhere in there, though as I said I'd like it if they agreed lovingly to separate until 25. For the finale, I personally want to see Rachel onstage in "Funny Girl," and then they intercut her song—"His Is The Only Music That Makes Me Dance"—with Finn's speech to Rachel about why he bought her a star named Finn Hudson. All—ALL—of the former Glee clubbers, along with Will and Emma—are in the audience, so the song is also an homage to Will. I think that'd be just about perfect.
And in a final twist, there would be a scene in a Hollywood office with the three Glee creators and the pilot script. We see a pair of hands with perfectly sculpted nails close the script, and Barbra Streisand says to the guys, "Mmm. Sorry, I don't see it."
Categories: Other Voices
/