Shopping Cart
Your Cart is Empty
There was an error with PayPal
Click here to try again
Thank you for your business!
You should be receiving an order confirmation from Paypal shortly.
Exit Shopping Cart
The New Millennial Gay Experience
Being gay in our emerging new world
| | |
| --- | --- |
| Posted on March 31, 2014 at 4:15 PM | |
Sam Smith was the musical guest on "Saturday Night Live" this week, and his performance floored me. His style is not the sort of thing I usually like, but his singing was so stunningly flawless that I watched in rapt amazement. It almost instantly reminded me of when  Adele appeared on SNL in 2008. The similarities are amazing. They are both from England, both became stars there before coming to the U.S., both were on SNL in the same year that their first album was issued (Sam's is coming in late May), both are technically gifted singers in a pop style with some  jazzy influences, and both showed a personality marked by shy self-effacement on their SNL appearances. Further, I hadn't heard of either when they appeared, and yet I instantly knew both were bound for stardom. (Sam won't let me down.) In short, Sam Smith is the male version of Adele.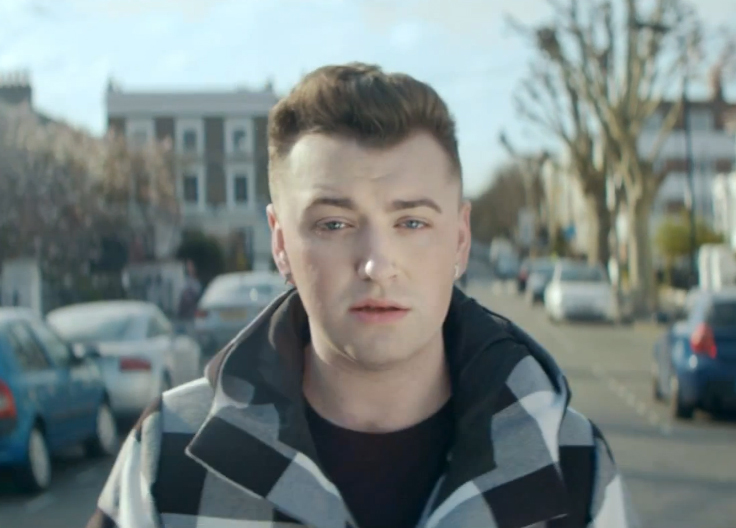 There was something about Sam that seemed vaguely gay to me. I was so taken with him that I wanted to mention him here on the blog, but I figured I should find out first if he could indeed be gay.  That would give me a reason for mentioning him. Then it hit me:  it doesn't matter to me in the slightest whether he's gay or not. My feelings about him WOULD NOT CHANGE if I discovered that he did indeed share my orientation. That wasn't a philsophical or intellectual determination. It was my baseline emotional reaction.
That certainly puts me at odds with huge numbers of gay people, and certainly most of those who post at TheBacklot. If Sam Smith turned out to be gay he'd have a legion of gay fans who wouldn't be fans if he were straight. That does not make any sense to me. Don't get me wrong. I UNDERSTAND why gay people would become fans simply because he were gay himself. But that sort of reaction is foreign to me personally. And you know what?  It feels really liberating to me. I'm not "trapped" into reacting in certain ways because I'm gay, I'm not obligated to be a fan of a singer or actor because he's gay, in the classic "new millennial" phraseology I'm not defined or circumscribed by my sexuality.
On a philosophical basis I feel connected to people because they are human, not because they are gay. Therefore, I like Sam Smith because he's a great singer whose pristine vocal beauty touches me and impresses me and leaves my jaw agape in wonder. How sad if that HUMAN reaction is muted OR accentuated by his sexuality.
My initial plan - after I realized these instincts and reactions - was to intentionally not even look into the issue of whether Sam might be gay. But I ultimately couldn't resist. It was like one night awhile back when I suddenly got an urge to eat Pepperidge Farm chocolate chip cookies. I kept telling myself I shouldn't do it. But the urge kept gnawing at me, and so at 11:30 at night I went out into the snow and drove to the grocery store. I did the same thing with Sam Smith's sexuality. Does that make me a hypocrite? I don't think so, but if you want to think that I understand.  
Well, I was happy to discover that at the moment Sam's sexuality isn't public. This quote from "JoeMyGod" sums it up well:  Sam "has done lots of gay press in Britain, but so far has left fans to speculate about his sexuality." And no, that doesn't mean he's gay. And it doesn't mean he's not. That's the sort of attitude young British guys seem to take more often these days. Either way I utterly don't care. And I personally hope Sam keeps us in the dark for awhile. 
You can watch both of his performances here.
Categories: The Blog
/